If you ask us, the best-designed spaces start at ground level. Hence why we're such huge admirers of Carlisle Wide Plank Floors. Read on to learn more about Carlisle's time-honored processes, their customization capabilities, and why working with them is an experience like none other.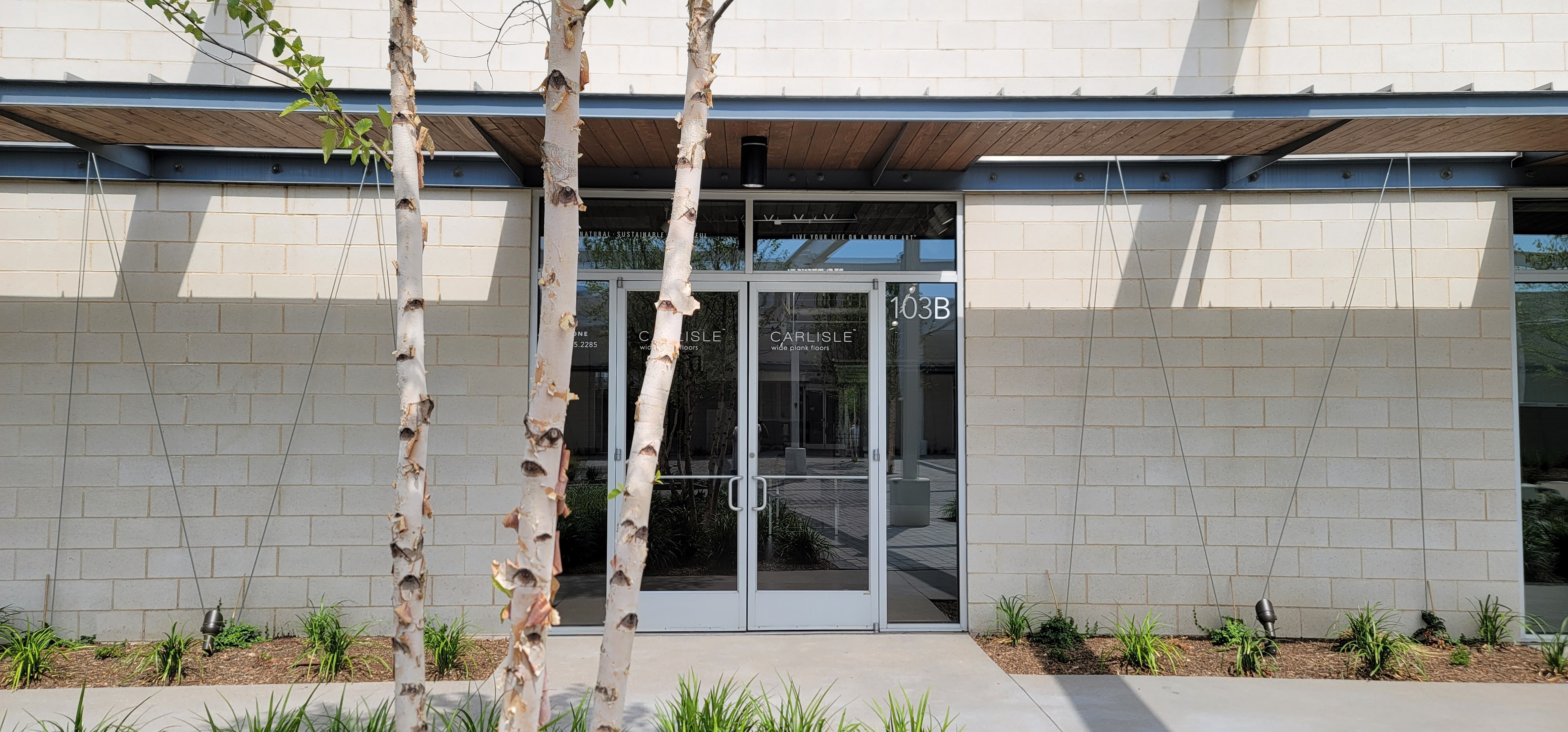 Tell us about the background of Carlisle Wide Plank Floors and how the Dallas Design District showroom came to be.
For over 50 years, Carlisle Wide Plank Floors has handcrafted the finest wood floors in America – each one reflecting the natural beauty of the highest quality raw materials available. We take great pride in our time-honored processes, from sourcing the soundest and most reliable timber grown in America's forests to embracing a level of craftsmanship equally at home with traditional rustic themes or with fashion-forward style. We believe that every detail of every floor matters – whether it's just the right shade of gray or the nuance of a hand-scraped edge, we collaborate with each client to define a personalized, custom-made floor. And while that floor may be selected from our extensive, curated Collections or be uniquely designed to match a specific vision, it will be realized in the same way: one plank at a time. Texas has always been a strong market for us and we felt that a local presence would give us the opportunity to show off our unique flooring in person to more people. The Design District was an easy choice in that many of our clients are located in the area and were often coming down to spend the day in the neighborhood visiting a variety of product showrooms. It really acts as a design building in that way. It also makes it easy to get to know others in the industry and coordinate events with each other.
What do you all enjoy most about having a showroom in the Dallas Design District neighborhood?
We love that we are located near our clients and other designer resources. It's a hub of the interior design industry and the place to be for all things design.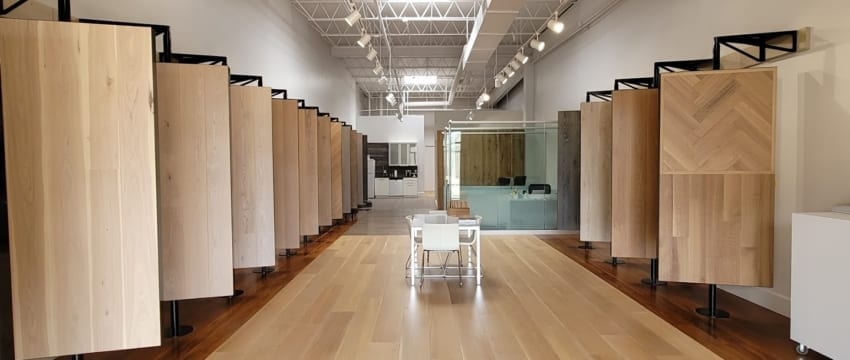 What can visitors expect when they visit Carlisle Wide Plank Floors' DDD showroom?
A welcoming experience with friendly, knowledgeable specialists who can assist you with your flooring design decisions. You can expect to see large panels of our floors along with the newest patterns and colors that designers expect. It is very difficult to select a natural product like wood from a 6 x 6 sample so having the larger displays available are helpful in the selection process. And of course, we have samples to share.
In your opinion, what sets Carlisle apart from other local + national showrooms?
Our superpower is our quality and craftsmanship. We have the capability to customize a floor for any project. We are known for our wide widths and lengths up to 12' for most species. Our entire process from sourcing our material to crafting a floor is done in the USA.
If you had to describe the Carlisle Wide Plank Floors style in one word, what would it be and why?
TIMELESS. Because wood is a natural product it transcends style trends. The quality allows it to change and reflect current and future homeowners' personal styles.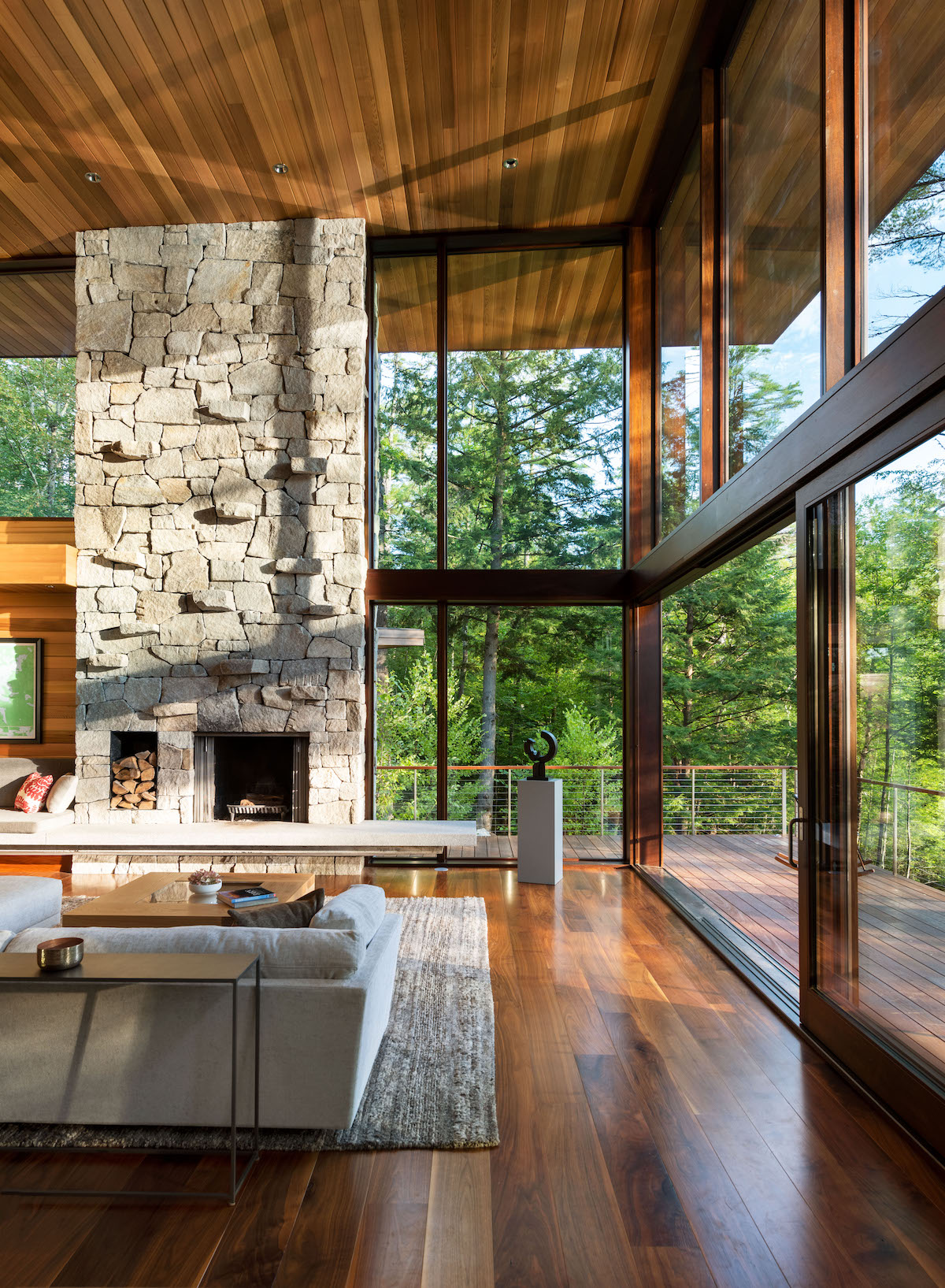 Tell us about some of your favorite trends, styles, and/or collections for Summer 2022.
Light color tones are still trending and there is a lot of creativity around patterned wood flooring. Beyond the classic Chevron and Herringbone patterns, wood can be revisited to create geometric, modern designs for residential and commercial use. We are also seeing it used beyond flooring to include ceilings and walls. The warmth of wood is always welcoming and beautiful.
Complete this sentence: "No room is complete without ___________________."
No room is complete without wide plank flooring of course!
Should you be planning a new build, a major renovation, or solely looking to upgrade your current flooring situation, we can't recommend enough that you call on the Carlisle team. Between their extensive selection of exemplary options and their top-notch customer service, you couldn't be in better hands. Be sure to browse Carlisle's website for a more comprehensive breakdown of their offerings and process, and give them a follow on Instagram for endless flooring design inspo.