Whether we like it or not, the time is nearing to bid adieu to the days of summer and start the shift into back-to-school and work mode. That said, the Dallas Design District has a new tenant in the neighborhood that's here to make the transition a bit less painful. Allow us to introduce you to our favorite new coworking spot in town — Design District Cowork. With the increase in safety for people to congregate post-COVID, there is no better time than now to get back to work in a new, inspiring environment rather than a stuffy office setting alternative. Read on to learn more about what you can expect from this one-of-a-kind space.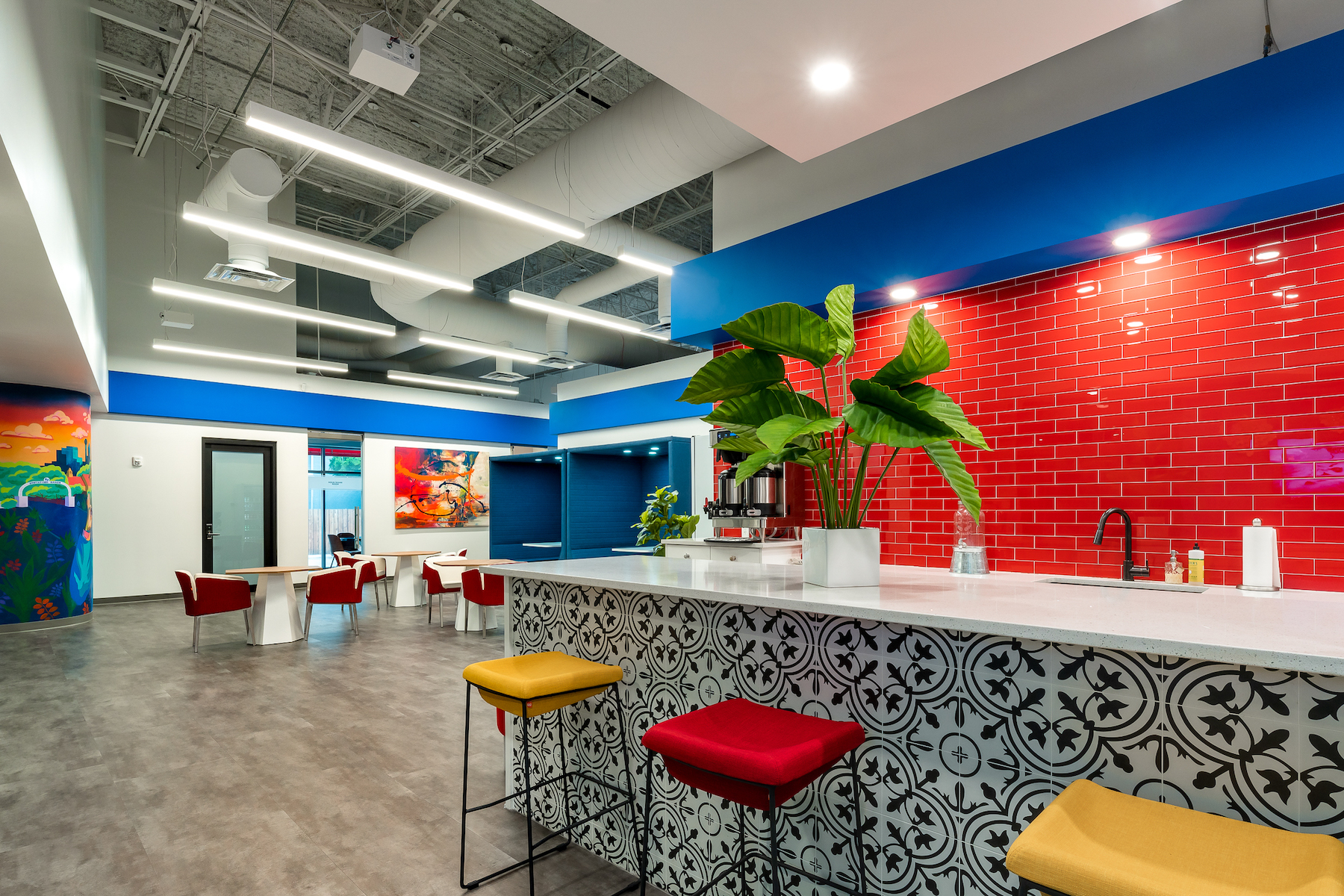 Located in the heart of the DDD, Design District Cowork was purposefully established to appeal to designers, architects, fashion designers, startups, entrepreneurs, tech, media, showrooms, financial, hospitality services, and Fortune 500. There's no better place for Dallasites and commuters to have an accessible space with surrounding businesses that elevate the experience. No matter the industry you are in, this flexible coworking space is a one-stop-shop for all things business-related. It's a place for the community to not only work but to share resources and make connections.
What sets DD Cowork apart, you may wonder? It was designed with the consumer in mind offering a plethora of unique amenities. First off, don't fret about parking costs as there is free parking right next to the easily accessible building. As for the interior, expect that Design District flair with upgraded furnishings and artwork that creates a fun, eclectic environment to inspire and elevate your own creativity. To further assist in keeping you on your A-game, DD Cowork keeps the unlimited coffee flowing, along with fruit-infused water to ensure you stay hydrated without ever having to leave the building. And, never worry about staying connected as the enterprise-grade Wi-Fi is fast and reliable with advanced features to protect users. Speaking of staying connected, DD Cowork is also proud to offer exclusive networking community events. On top of that, there is the daily support of the DD Cowork staff to assist you with any additional needs you may have. And last but most certainly not least, notable mention in the amenities department goes to the staircase slide. Yes, you read that right! DD Cowork houses a staircase slide that goes from the upstairs mezzanine level down to the first floor, for both fun and function. To get a peek at the space yourself, go ahead and schedule a tour.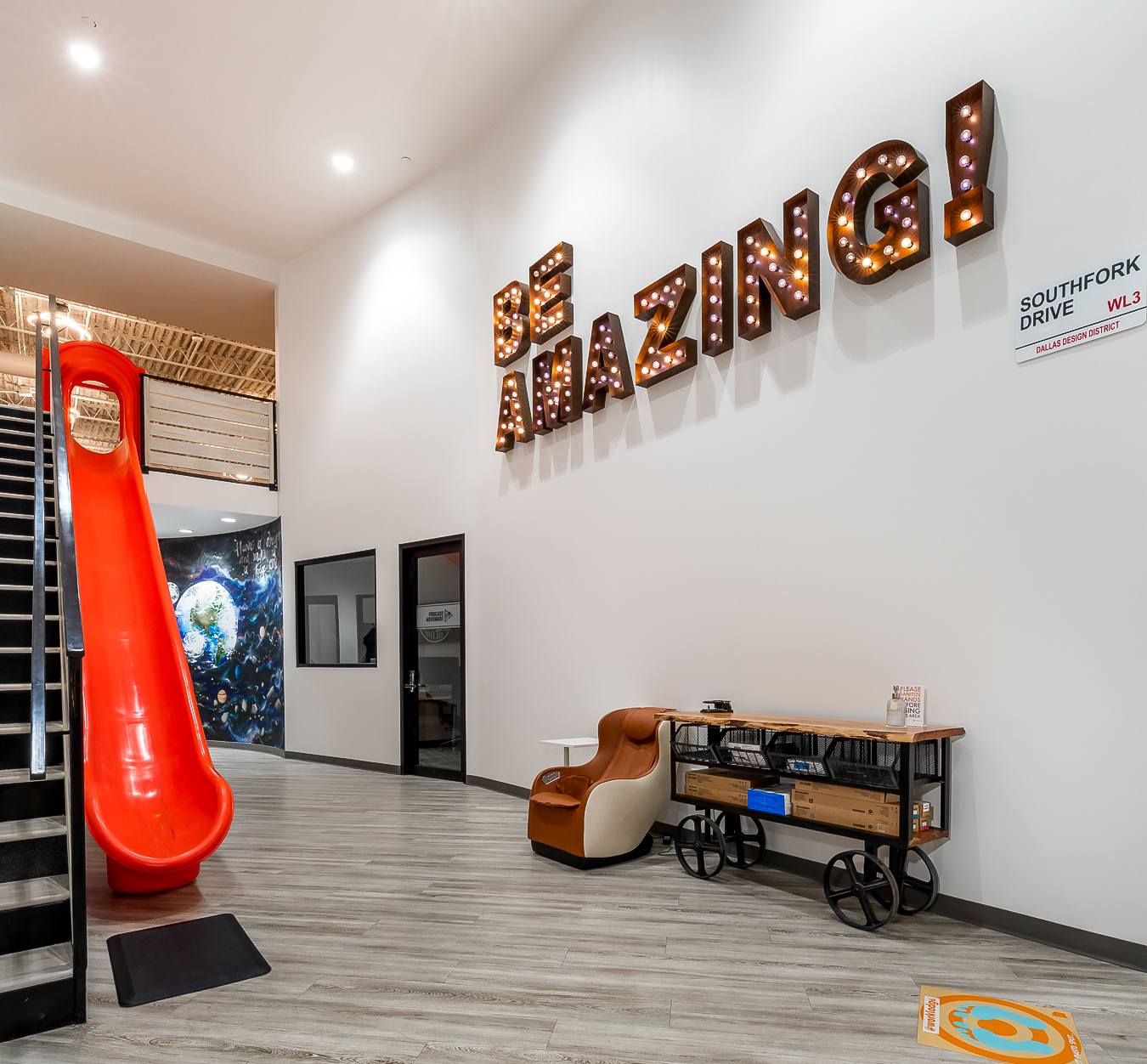 When it comes to membership, DD Cowork offers flexible options for both short and long-term commitments with hassle-free monthly packages that include utilities, Wi-Fi, office cleaning, mail handling, and an on-site dedicated concierge. Choose between private offices, coworking memberships, or virtual memberships if you are in it for the long run. For short-term commitments, there are rentals that include meeting + conference rooms, an event space, coworking day passes, and hotdesks. Regardless of the option you choose, you're guaranteed an exceptional working environment.

So, if you've heard enough and you're ready to commit, we've got more good news. If you sign up for a twelve-month membership before Labor Day (Monday, September 6, 2021) you'll get your first month FREE! For those who may need more time or info, visit the DD Cowork website to review more comprehensive details on membership options, offerings, and amenities. And, for a glimpse into what a day in the Design District Cowork life is like, give them a follow on Instagram.

Images courtesy of Work Lodge