Meet RenCollection, a sought-after design brand dedicated to creating partnerships with international artisans and rug weavers to craft its unique line of fine home furnishings, from rugs and antiques to lighting and artwork. Inspired by European architecture and landscapes, RenCollection is committed to bringing elegant, timeless pieces to Dallas with authentic seventeenth, eighteenth, and nineteenth-century influences. From its curated antiques to original, hand-crafted creations, RenCollection pieces add novelty and luxury to any space. Read on to hear from manager Bryce Smith about the background of the company and what makes its showroom so special.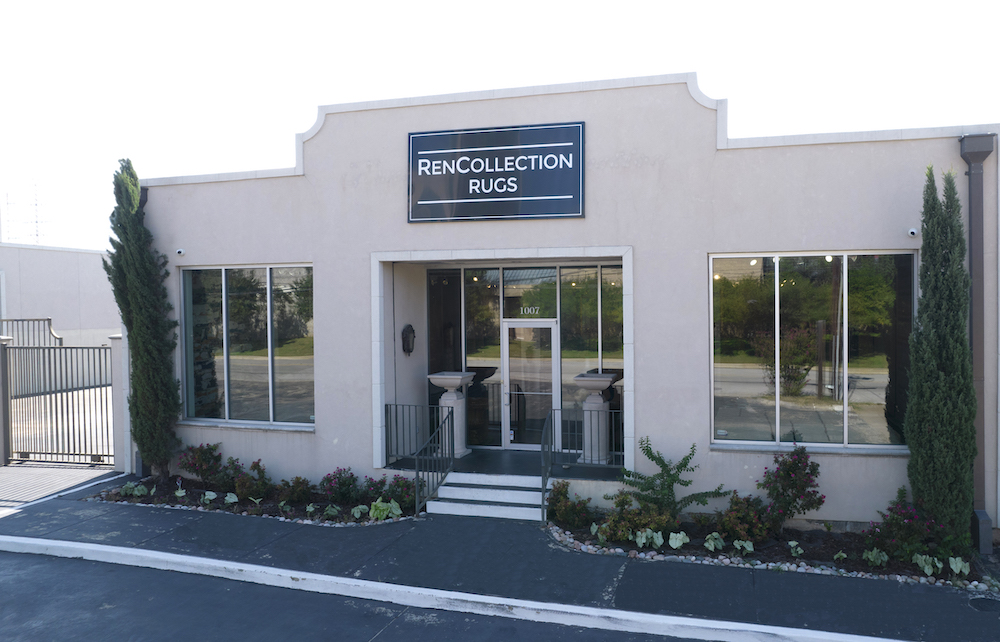 Tell us about the background of RenCollection Rugs and how the Dallas Design District Showroom came to be.
RenCollection Rugs has been in business since 1995 when brothers Saied and Amir Esfahani wanted to bring their passion for fine Italian Furniture and beautiful Persian Rugs to the Dallas Design District. They moved into the Slocum Street location directly across from the Dallas Design Center about 8 years ago and decided to return to their true passion: fine Persian rugs. It didn't stop there, the carefully curated collection has been diversified and expanded to include an impressive offering of Turkish and Modern rugs.
What do you enjoy most about having a showroom in the Dallas Design District neighborhood?
We have always enjoyed being in the Dallas Design District because of the camaraderie. The showrooms work together to help each other and the clients who shop with us. It takes an army for Dallas designers to bring together a unique and stunning design again and again. That can only be achieved by a design district that works together to bring in the best and most up-to-date inventory every year.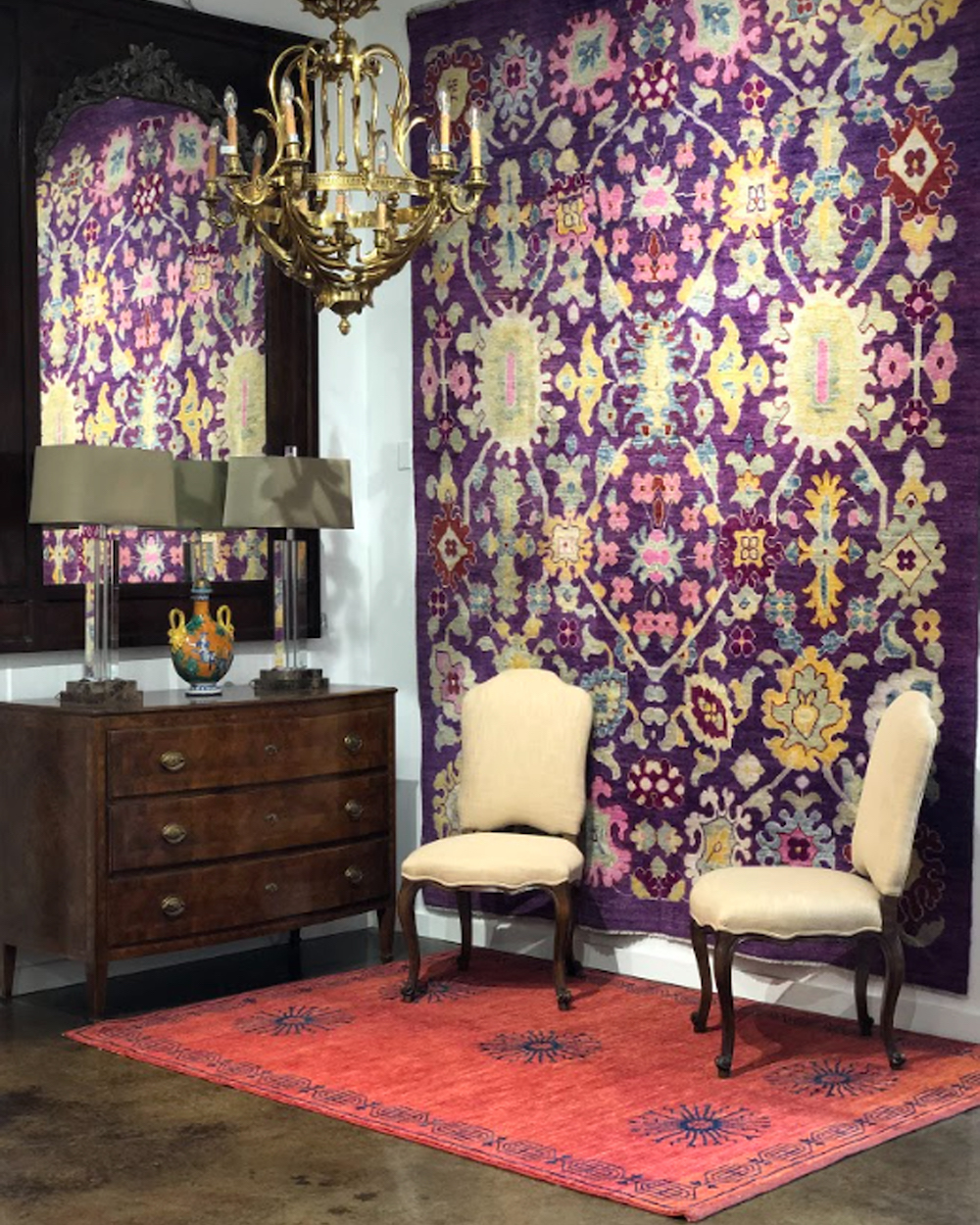 What can visitors expect when they visit RenCollection Rugs DDD showroom?
We strive to create an experience unlike any other showroom. With this in mind, we recently renovated our 18,000 square foot showroom to feature RenCollection's inventory of 6,000 rugs in the style of an art gallery. The new layout now highlights specialized collections in dedicated areas to facilitate a more focused experience depending on your design style. If you are looking for a contemporary rug, that is what we show you. If you want a traditional antique Persian, then you'll love to explore our Persian rug showroom. Are Turkish Oushak rugs more your style? We have a completely separate showroom just for Turkish rugs!
In your opinion, what sets RenCollection Rugs apart from other local and national rug showrooms?
We listen. Our staff of professionals is committed to helping create a welcoming beautiful home to be cherished for years to come. Finding the right rug is crucial to that process. I always say you must love the rug in order to love the room. If you settle for something you're not in love with simply because the salesperson pushed you to buy it, then you will never love the final result no matter how much you try. LOVE WHAT YOU BUY! That's my only rule.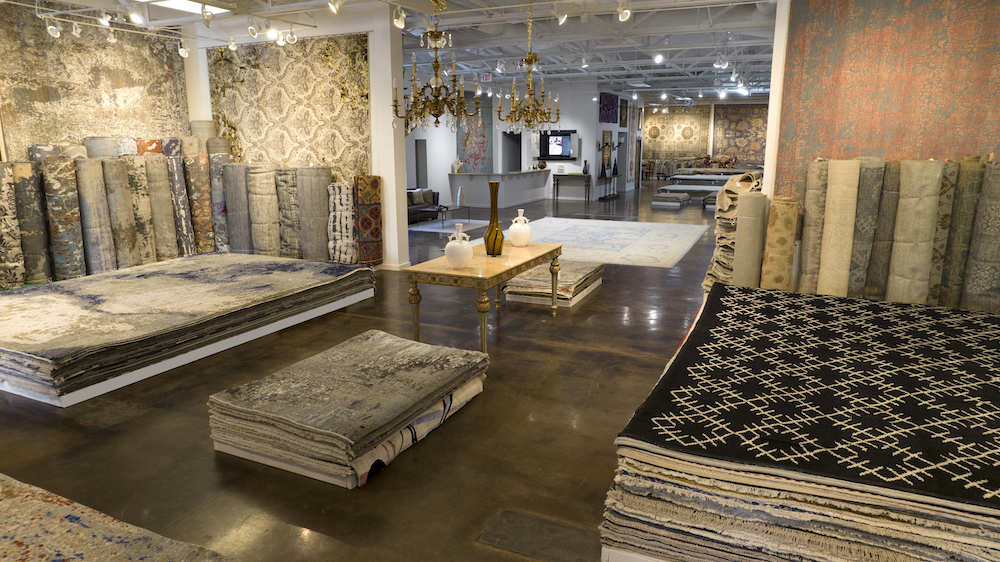 If you had to describe the RenCollection style in one word, what would it be and why?
Inspirational! We work hard to have a collection that inspires great design. In order to serve an extremely diverse community of amazing designers, it's crucial to have a widely varied selection of rugs from which to choose. I always tell my customers to start their design with the rug because it's the foundation of the room. Once you have locked into five fabrics and a specific paint color, I might have two rugs that will work and you might like one. If you start with a rug your client loves, the possibilities are endless!
Tell us about some of your favorite trends, styles, and/or collections for Fall 2022.
COLOR! There has been a noticeable increase in clients looking for a variety of colors! Whether muted or vibrant, everyone has been asking for rugs with more color!
Complete this sentence: "No space is complete without _______________."
No space is complete without a stunning rug. Life's too short to buy a boring rug!
Elevate your space today with a one-of-a-kind RenCollection rug. Make sure to swing by their showroom the next time you are in the area and also give them a follow on Instagram for inspiration. Learn more about RenCollection on their website.