THE 50TH YEAR ANNIVERSARY OF THE ICONIC LE BAMBOLE COLLECTION
DESIGNED BY MARIO BELLINI
Le Bambole series was originally designed in 1972 by the acclaimed Mario Bellini. Today, 50 years after its launch, the design is as relevant and showcases one of the most effective expressions of "Made in Italy" excellence combining research and creative flair.
Please join us for a luxurious evening of fine wines and Italian delicacies as we celebrate the milestone anniversary of the iconic and timeless Le Bambole collection.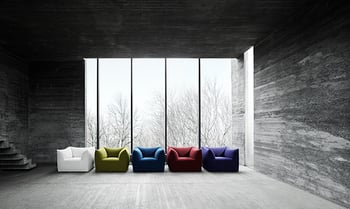 B&B Italia Showroom
1707 Oak Lawn Ave,
Dallas, TX
PLEASE RSVP AT NATASHA.LYNCH@BEBITALIA.COM